Teach the Teacher
On Wednesday 16 August our amazing 2017 Teach the Teacher team facilitated a professional learning session for staff. Their intention was to discuss how teachers are using their student-teacher feedback survey data to improve their teaching practice. Led by Vidarshana of Year 11 and Demitri of Year 10, the 2017 team includes students from Years 10, 11 and 12. Year 9 student leaders Gautam, Harvey, Yadu and Jen worked with 2016 College Captain Chester to produce a video that was played during the Professional Learning session. The video titled "My Favourite Teacher" highlighted the strong relationships students at MWSC have with their teachers, and the importance of passion, compassion and humour in the classroom.
Rotary Youth Programs

We are very grateful to the Rotary Club of Mount Waverley who support our students' involvement in a range of Rotary Youth Programs. Jessalyn (Year 10) and Jesse (Year 9) will attend the Rotary Youth Program of Enrichment (RYPEN) Camp in September. Once again we will be involved in the Rotary 4-Way Test speaking competition, which is an opportunity for two Year 10 students.
Russell Quaglia Keynote
Our student leaders are very excited to be hosting Dr Russell Quaglia from the Quaglia Institute, USA, in October. Dr Quaglia has heard about the wonderful student voice programs here at MWSC and is especially excited to meet our Teach the Teacher team and hear more about Mount Matters.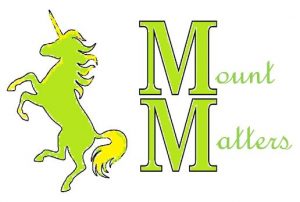 Mount Matters sessions continue to run for Years 9, 10 and 11 students. The fortnightly sessions give student representatives an opportunity to discuss issues relating to their experience at school. Recent topics have included homework, pathway coaching and rubbish around the yard. Thank you to the staff who have attended sessions, and a special thank you to Ms Deb Munro for her amazing hot chocolate making skills!
DET Consultation
On Monday 28 October some of our student leaders and I will meet with staff from the Department of Education and Training's Professional Practice and Workforce Reform Branch to discuss Student Agency, Voice and Leadership.
Miss Hayley Dureau
Head of Student Voice