From the Sports Desk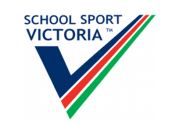 Senior Boys State Badminton Champions
After beating Balwyn High School in the Eastern Metropolitan Region finals, our Senior Boys Badminton team consisting of David, Simon, Damien, Lucas, Xinzun and Jason advanced through to the State Finals on Thursday 17 August at the Melbourne Sports and Aquatic Centre.
After winning all the group games and heading to the finals as the top seed, our boys won the semi-final against University High School 5-1, setting up a State Grand Final against the select-entry Sports Academy School, Maribyrnong College.
In a classic final played with fantastic skill and intensity, our boys came through to win by 4 points after a 3-3 tie on games. Considering Maribyrnong had won the last 5 Senior Boys Badminton State finals, this is an unbelievable achievement. Their coach, Mr Wayne Griffin, praised the boys' resilience, sportsmanship and determination to win, in which was an amazing journey, six years in the making!
A big congratulations to Mr Griffin and his team on this outstanding achievement, one which we are extremely proud of.
Table Tennis
On Monday 14 August two teams of Intermediate Boys and one team of Intermediate Girls represented the college in zone interschool table tennis.
All of the boys' matches were close but unfortunately they were unable to progress to the next round.
However, it was the girls who put in a wonderful effort and really starred on the day and showed absolute true grit. They have now progressed to the next round.
Congratulations to Stephanie, Catherine, Amilie and Breanna.
A big thank you to Andrew, Lujith, Luhith, Joshua, Mate, Andre, Sahan, Marcus, Brad and Nihindu for playing and representing MWSC so well and to Mr Bartlett for his coaching.
Well done!
Athletics Carnival
On Thursday 24 August, 163 students between both campuses took part in the annual Waverley Division Athletics carnival held at Knox Athletics track. On a crisp winters day, our students again showed great resilience and fought hard, coming up just short of winning the overall shield to Vermont. Our intermediate competitors won their shield, and a few great performances in individual events mean selected students will represent our college at the Eastern Metropolitan Region event next term.
Four of our students became the age group champion of the division.
A special to Ryan H of Year 11, who broke a 48 year old long jump record with a jump of 6.52m!
Overall points:
Vermont 1227
Mount Waverley 1131
Glen Waverley 1026
Highvale 715
Age group champions:
13 yr male: Aiden
14 yr female: Hannah
17 yr male: Ryan
20 yr female: Tamara
Intermediate shield :
1st Mount Waverley 407
2nd Vermont 372
3rd Glen Waverley 300
4th Highvale 279
We look forward to the region carnival on Friday 13 October.
Mr Danny Gwynne
Sports Coordinator – Junior School
Mr Matt Cara
Head of Sport