Middle School
Year 10 Gala Dinner
On behalf of the Middle School team I would like to congratulate the Year 10 students on a wonderful night at the Gala. All of the students looked stunning, but most importantly their conduct on the evening was mature, fun, and energetic. The Manager of the Vogue Ballroom and his staff also complimented our students on how mature they were, they were extremely impressed by the behaviour of every student. Thank you to the staff who supported the students on the night.
Subject Information Evenings
Thank you to all Middle School families who attended the subject information evenings, it was wonderful to see families seeking support from staff. The window for subject selections is now closed, as the term progresses students will be informed about enhancement choices.
NAPLAN results
NAPLAN results were distributed to all Year 9 students on Friday 25 August. If you have any questions regarding your student's results please contact Mr Jason McCrae (Head of Data, Assessment and Reporting).
Year 10 Camp 2018
A reminder that the $100 deposit for the 2018 Year 10 camp is due on 5 September. Payments can be made online via Compass.
Year 10 Work Experience in 2018
The Work Experience program will occur from 4 to 8 June 2018.
Work experience is a compulsory component part of the curriculum, all students are required to participate in this program.
Further information will be provided to all students at the beginning of Term 4.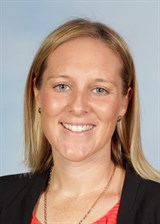 Ms Lisa McKiernan
Head of Middle School