North Eastern Victorian Regional News
A recent regional news bulletin that was sent out to all Principals highlighted our college production:
"Achievement in the Arts

The Education State ten year targets include a commitment that more students will reach the highest levels of excellence in The Arts, in helping Victoria achieve its goals for better learning and life outcomes for all students. Mount Waverley Secondary College is contributing to the achievement of these targets as its Performing Arts program goes from strength to strength. This year four performances of 'Legally Blonde" were staged at the Whitehorse Centre with rave reviews and great audiences."
Congratulations to all our students, alumni and staff for this wonderful recognition of our college production.
Magnificent Work of College Support Staff

During August Education Support staff were acknowledged and celebrated for their contribution to the college. We are very fortunate to have a terrific team of support staff helping to care for and education your children, and run our college. Our Education Support staff, to mention a few, include our friendly and caring Admin and Finance staff, Integration Assistants, Nurses, Interpreter/EAL Assistants, Resource Centre, Science Laboratory and Food Tech staff, as well as skilled maintenance and ICT staff.
It is such personnel who are quiet achievers and who so admirably support our teaching staff in effectively delivering the curriculum. This large team of personnel are ably led by our talented Business Manager Mrs Kari Simmons.
On behalf of the college community I wish to thank our Education Support staff for their significant contribution to our college.
Vale Jan Frederiksen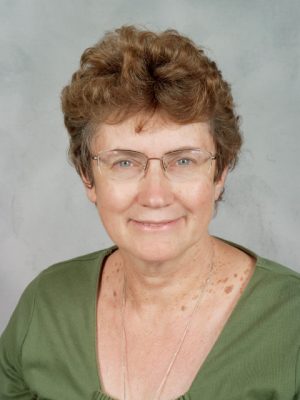 I would like to acknowledge the passing of Mrs Jan Frederiksen and the contribution she made to our learning community.
Jan joined the college in 1997 and was a valued colleague and excellent teacher.
She taught Mathematics and Science and was a Daily Organiser on the Senior Campus for many years.
Over forty of our staff attended Jan's funeral today which is a sign of the high regard in which she was held.
Our condolences go to all members of her family.
Junior Campus Languages Day
It was wonderful to see so many parents, grandparents and friends visit the Junior Campus Languages Day on Wednesday 16 August. The students put on some wonderful displays and gave some excellent performances. At lunchtime Obento boxes and German sausages were thoroughly enjoyed by students and staff. Thank you to Mr Tim Hocking, Head of Languages, for overseeing the organisation of the day.
State Badminton Championships
Congratulations to our Senior Boys Badminton team who became State Champions on Thursday 17 August after beating Sports Academy Maribyrnong College. This is an unbelievable achievement considering Maribyrnong have won the last five State titles. Please read the sports report later in this news.
Year 7 Literacy Information Evening
It was wonderful to see so many Year 7 families attending the Literacy evening last night. Our special guest speaker was Ms Terri Campbell, a literacy consultant we have been working with from the University of Melbourne Network of Schools program. Terri spoke about literacy strategies for success and her session was very informative. Thank you to Ms Trish Bennett and Ms Susan Foord who also spoke about Literacy programs at the college. Special thanks to Mr Ian MacLeod, Junior Campus Principal, for introducing this great initiative.

Will be here soon!
Mrs Karen Wade
College Principal