2017 Debating
Throughout 2017, debaters from Years 9-12 have taken part in 5 inter-school debates organised by the Debaters' Association of Victoria. Various challenging, relevant and concerning topics regarding today's society, such as the theoretical abolition of the ATAR system of university entrance, were debated as students partook in teams of three, with each debate held at Wesley College.
This year's teams consisted of talented, eager debaters who worked well together and took great pleasure in participating regardless of the outcome of the debate. Mount Waverley won a total of 6 debates across the year. Congratulations on all the effort and hard work that went into each and every debate.
We were able to develop our public speaking skills, with the element of 'secret topics' for the Year 10s, 11s and 12s. This was where debaters were only informed of the topics that they would be debating one hour prior and were not allowed to use electronic devices to research said topics, forcing us to think quickly and improvise.
On behalf of the entire debating team from Years 9 to 12 we would like to thank Ms Stevenson for supporting us and assisting us with our debating skills throughout the year and making our experience such an enjoyable and memorable one. A huge shout out to her for putting up with all of us.
Debaters:
| | | | |
| --- | --- | --- | --- |
| Year 12 | Year 11 | Year 10 | Year 9 |
| Janan | Emma | Ciara | Aayusha |
| Michael | Laura | Tia | Devnith |
| Nazim | Federica | Joseph | Harvey |
| Tim | Dimitri (Yr 10 debating at Yr 11) | Alex | Ben |
| Nicholas | | Marcus | Juliette |
| Cher | | Oris | Jordan |
| Gabriel | | Royina | Kristina |
| Dylan | | | Yadu |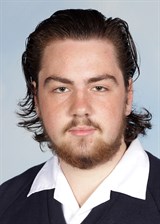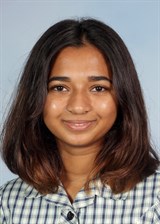 Report by Michael and Janan