Programs offered by Monash Youth Services
Here are some services that students can access to help to relax and unwind during this busy term, when the pace always seems to quicken. If students or their families feel they need support, please do not hesitate to contact Monash Youth Services on 9518 3900 or go to www.myfs.org.au
Individual Support
MYS offers youth worker support to young people aged 10-25 who live, study, work or play in the City on Monash. This is a free, safe and confidential service for young people to work towards individual goals of support, personal development, information and referral. Please call 9518 3900 to speak with an intake worker.

Quiksound Productions Film Fest
Quiksound Productions is hosting the annual Monash Youth Film Fest on Wednesday 25 October. Do you have an up and coming Sofia Coppola, Spike Lee or Wes Anderson in your school? We are calling for all entries from young people to be submitted by Sunday 24 September. For more information head to www.myfs.org.au.
Youth Ambassadors
Monash Youth Ambassadors, together with MYS completed 1142 surveys with young people who share significant links to the City of Monash. Surveys were completed during the month of July 2017 via methods of peer consultation, Youth Worker outreach, educator encouragement, social media and generalist promotion to diverse audiences. This data guides the theme and actions that the City of Monash will take in response to the needs of young people in the community. If you would like to receive further information of the data collated, please contact Sammy at Samantha.King@monash.vic.gov.au.
Activate
Activate is a FUN and FREE recreational based program run by MYS that offers a range of activities and support for young people aged 10 to 17 in the City of Monash. It provides a safe and friendly place where young people can have fun, make friends and develop new skills in a safe and supportive environment Activate members have exciting opportunities to develop key life skills through teamwork, social connection, leadership and challenging themselves during the new and exciting activities organised every week. For more information, check out the MYS website or call Katie on 9518 3900.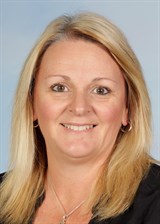 Ms Kerri McLeod
Student Wellbeing Coordinator