Senior Campus Principal's Report
Course Information sessions
The past week has seen two significant information sessions for both Middle School and VCE students for 2018. These evenings are crucial to ensuring that our students make informed and sensible decisions related to their subject selections and future pathways. An enormous amount of work was done by the Heads of Senior, Middle and Junior School, along with their teams, to ensure that the nights ran smoothly. They were ably supported by the Careers team, the Teaching and Learning Leaders, our subject teachers and student representatives.
Thanks to the students and their families who attended. We trust that these sessions were very informative and we welcome any discussion over the coming week as students make their selections for 2018.
Professional Learning Week
During the week of 14 August, all MWSC staff will be participating in a series of professional learning sessions, conducted by their colleagues and in some cases students, to further build our collective capacity in a range of areas. This term's Professional Learning Week has a focus on practical strategies that teachers can use to maximise student achievement in a numbers of crucial areas. Special recognition should go to those teachers who have been busily preparing sessions and resources to support their colleagues.
Safety on campus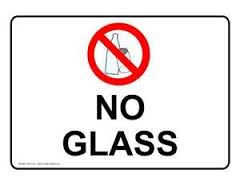 Please be reminded that students should not be bringing glass bottles to school under any circumstances. Even in the safest of hands these items pose a risk. Thank you for your cooperation.
Mr Matt Sheehan
Acting Senior Campus Principal