Student Services with the support of the subschools have organised for "The Resilience Project" to present to our college community on Thursday 24 August. Once again, the presenter will be Mr Martin Heppell who was very well received last year.
The Resilience Project utilises evidence based approaches to build resilience and in turn, develop mental health and wellbeing.
Thursday 24 August:
Year 7 – Periods 1 and 2: Junior Campus hall
" Stepping Up"
Year 9 – Periods 3 and 4: Senior Campus hall
" Staying Strong"
Year 12 – Periods 5 and 6: Theatrette
"Discovering Resilience"

Tuesday 29 August:

Parent Night – 7.00pm: Theatrette

"Teaching Resilience at Home"
In order to plan for the parent night on 29 August, we ask that you indicate your intention to attend, via your Compass Portal. The online permission is required.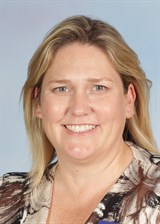 Mrs Justine Smith
Acting Head of Student Services