News from the Senior Campus Principal's office
Welcome back to Term 3! It has been a busy and exciting start to the term for our staff and students. As always, the campus is a hive of activity with a range of programs and events occurring that add to the excellent teaching and learning that we see here every day.
Professional Learning Day – Monday 17 July
The first day of Term 3 was our Professional Learning Day and the focus was on using data to inform learning and teaching. Our keynote speaker was Mr Ryan Dunn, a Lecturer in Education and Clinical Partnership Coordinator, from the University of Melbourne Graduate School of Education. He spoke to us about the importance of using student learning data to provide feedback and allow each student to reach their potential. He was particularly interested in how Professional Learning teams of teachers can work together and build a staff's collective capacity for student improvement. The afternoon sessions were a chance for staff to work together to determine how to collect and use the data and observations they make in their classes. Thanks to Mrs Julie Cain and Mr Jason McCrae for their organisation, as well as the many staff who shared their time, wisdom and strategies.
ABC television's Q & A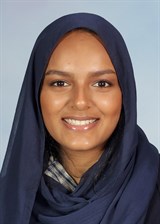 Thank you to Ms Hayley Dureau and Ms Debbie Sekula who escorted 10 of our VCE students to participate in ABC television's 'Q & A High School Special' on Monday 24 July. These students reported that it was an exciting chance to interact with student leaders from other schools and engage directly with some of Australia's political leaders. The program is still available on ABC iview and I encourage all of our college community to look out for Year 12 student Ramisa Bhuiyan who posed a very prescient question about the Australian government's actions in regards to coal mining and the Great Barrier Reef.
VCE Student Parent Teacher Conferences
On Thursday 27 July we held the Student Parent Teacher Conferences for our VCE students. Thank you to the VCE teachers for giving up their evening to further support the learning of our students, and to the many parents who came along to discuss strategies for success in the second half of the year. These discussions between families and the school are invaluable in regards to maximising the potential of our students.
Mr Matt Sheahan
Acting Senior Campus Principal