Middle School News
The month ahead is a very important time for all of our Middle School students as they are choosing their subjects for the 2018 school year.
To ensure students make informed decisions all families are encouraged to attend the subject information nights. Details are as follows:
Current Year 10 Students (undertaking Year 11 in 2018)
Tuesday 8 August
5.30pm: Course Information Centre opens (D Block)
6.30pm: Information session (Hall)
Current Year 9 Students (undertaking Year 10 in 2018)
Thursday 10 August
7.00pm Course Information Centre opens (D Block)
7.45pm Information session (hall)
Teaching staff will play an importing role in supporting your student when selecting their subjects. A number of teachers will be available at the information nights; this is a valuable opportunity to discuss course selection and additional advice.
Online subject selection will be open from 11-18 August. All students must have their selections in by 18 August.
Year 9 Explore Program – Film Evening
Thank you to the many parents who came along and supported the Year 9 Explore Program Film Festival. The films that our students produced highlighted the city of Melbourne, but more importantly highlighted the quality of work our students produce.
Congratulations to our winners:
Best film and people's choice:
Catherine AYRE, Emlyn BURGESS, Daniel HONG, Chuong NELSON, Kamryn SCHRUHM and Juliette SKLAVOS
Domestic Violence Incursion – 4 August
As part of our Respectful Relationships curriculum, Middle School students will preview a theatre production 'You the Man'. The production addresses the issue of domestic violence in our society, paying particular attention to the bystander effect. If you have any further questions in relation to this production please contact Ms McKiernan.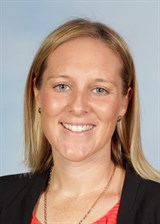 Ms Lisa McKiernan
Head of Middle School