ASSISTANT PRINCIPAL'S REPORT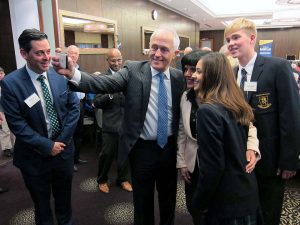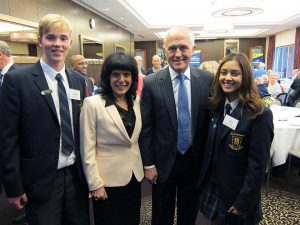 College Captains meet the Prime Minister
On Tuesday 27 June, I travelled to Box Hill RSL with our two College Captains (Neha Salahuddin and Campbell McGown) to meet our Prime Minister, Mr Malcolm Turnbull. This was organised by Mrs Julia Banks, Member for Chisolm in the House of Representatives, and was a nice opportunity to further promote Mount Waverley Secondary College. We look forward to more opportunities in raising awareness of our great school.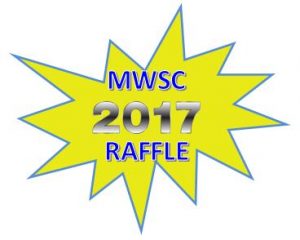 College Raffle
We have been working hard on sourcing some great prizes for our college raffle this year. Nearly $5000 worth of prizes have been donated including an Apple iPhone 7, Lenovo ThinkPad, BMW watch, Fireclay Chimenea and many other fantastic prizes.
Each student and staff member in the college has been allocated one booklet of ten tickets. Tickets are numbered and must be accounted for. All tickets and money must be returned directly to the college – general office Junior Campus and Bursar's office Senior Campus – either sold or unsold before Thursday 20 July. If students/staff sell all of their tickets they will be eligible to be entered into the ticket seller's prize draw where six great prizes are on offer.
Please support the college by selling all of your tickets. Last year we raised over $6000, which went towards the purchase of goal posts and students are once again enjoying playing football on the Senior Campus oval.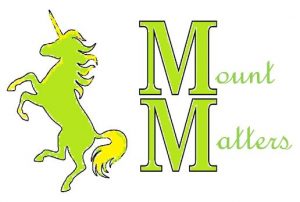 Mount Matters Forum
Thank you to Miss Hayley Dureau and Ms Helen Calvert for their efforts in organising our first ever Mount Matters Forum on Thursday 22 June. It was wonderful to hear how much our Mount Matters students at Years 9, 10 and 11, supported by other student leaders, have enjoyed being part of these teams. We look forward to them providing further input into what is working well and what we can further develop at our college.
Thank you to all staff and students who attended the forum and various sessions throughout this term in supporting this great program.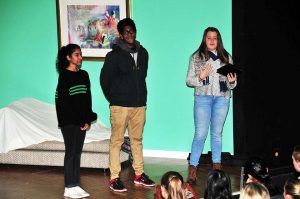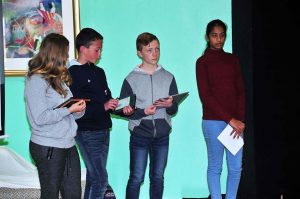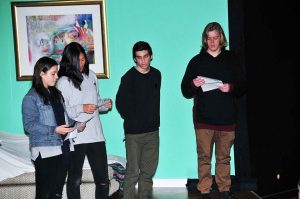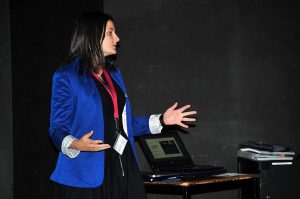 Year 9 School for Student Leadership
Some of our Year 9 students have been undertaking a fantastic learning experience at the Alpine Campus of the School for Student Leadership this term. Part of this work includes developing a Community Learning Project that will be implemented back at our college over the remainder of this year. We look forward to supporting these students:Claire MaggsLynn GanAmanda Molinari Ortiz Darcy HallBradley HolderSean ShamPeter Locke
Thank you to Miss Hayley Dureau, Ms Lisa McKiernan and Ms Kaye Gibson for their efforts in working with these students.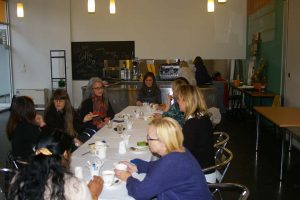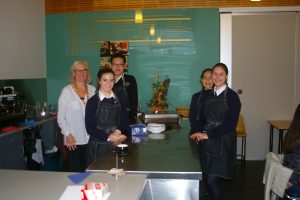 VCE Parent Afternoon Tea
On Wednesday 21 June our PFA ran a VCE Parent Afternoon Tea. The aim of this session was to have an informal get together to discuss and share ideas around supporting a child who is currently undertaking VCE studies. It was great to see a number of parents here discussing how to further help and support their child in their learning. We look forward to more of these informal parent sessions continuing to support and strengthen the learning partnership between the college and at home.
Thank you to Ms Erica McGown for her efforts in organising this great event and to Mrs Lyn Luongo and her VET students for providing afternoon tea.

Mr Andrew Batchelor
Acting College Principal