Student Voice Update
Sir John Monash Awards
Two of our Year 11 Student Leaders, Emma Gilbert and Tiffany Yang, have been nominated for a 2017 Sir John Monash Award. Sir John Monash Awards recognise the contributions of members of the Monash Community across nine categories, including Youth Leadership. The winners will be announced at the award ceremony on Thursday 11 May at the Monash Gallery of Art. Good luck girls!
Senior Campus Assembly
On Friday 28 April, Year 11 Student Leaders Liam Radi and Tiffany Yang hosted our Term 2 Senior Campus assembly. Students in Years 9-12 heard from Monash City Mayor Rebecca Paterson about her passion for the community. A cheque for $2000 was presented to Mr Neil Milton from World Vision who visited the college to thank students for their ongoing fundraising efforts and child sponsorship. Student success in music and sport was also celebrated.
Well done to all of the students who spoke at the assembly, and in particular to Liam and Tiffany for doing an amazing job as the MCs!
Open Night
On Thursday 27 April our Student Leaders conducted tours of the Junior Campus and set up a Student Voice exhibition to display to prospective students the various Student Voice programs running at the college, including Teach the Teacher, Mount Matters and Student Leadership. Thank you to all of the students who gave up time throughout the day and night to help with displays and tours.
Hack in a Box
On Friday 28 April thirty-one students from Years 8, 9 and 10 completed their sixth and final session of Hack in a Box. The students have met each Friday after school to take part in the entrepreneurship program and have been working in teams to pitch their ideas to Virgin Australia. Their brief – How can we make a 7 day voyage (cruise) fantastic fun for our teenage passengers? It has been a wonderful opportunity for students to work across year levels, and we are extremely grateful to have had ex-students Netania Lim (Class of 2015) and Chester Ngan (Class of 2016) return to facilitate the sessions.
Live Below the Line
Many of our students are taking part in Oaktree's Live Below the Line initiative this week. The Make Poverty History campaign aims to raise money for, and awareness of, the many people around the world who are living in poverty. Participants raise money for communities around the world by encouraging people to sponsor them to live on just $2 per day (for food) for five days.
You can find out more about the MWSC team and sponsor them here:
https://www.livebelowtheline.com.au/fundraisers/Mount-Waverley-Secondary-College
Mount Matters Update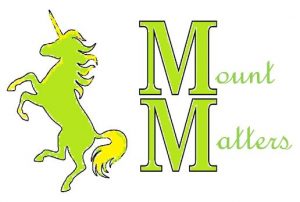 Mount Matters is up and running! The student-led focus groups are running at Years 9, 10 and 11. Mount Matters representatives meet before school in the Fishbowl at the Senior Campus and enjoy hot chocolate (thanks Ms Munro!) while they discuss issues relevant to them and their peers. Well done to the Student Leaders and Ms Calvert for their time and effort in running this wonderful student voice initiative!
Monash All Schools Leadership Program
Year 10 Leaders Kay Chan and Jessalyn Lim attended the 2017 Monash All Schools Leadership Program this week at the Clayton Community Centre. Together with students from other schools the girls have explored a range of topics including public speaking, community action, mental health, conflict resolution, values and diversity. The program culminates in a presentation night, run by the students. In front of council representatives, teachers, family and friends, the students will showcase how they have explored the different ways they can become a leader within their community, in both formal and informal roles.
Ms Hayley Dureau
Head of Student Voice