COLLEGE PRINCIPAL'S ARTICLE
Mount Waverley Secondary College has a lot to offer
It is a very important time of the year for parents of Year 6 students who are visiting secondary schools to decide which school will best meet the needs of their child. During the past few weeks we have had hundreds of people visiting Mount Waverley Secondary College to assess the learning opportunities on offer.
Prospective parents and students discover that our college has a culture where everyone values learning with students and teachers who work their hardest to achieve excellence in learning outcomes. We inform these visitors that our college is supported by the local community and adheres to strong traditions.
Open Night was held on Thursday 27 April. Over 600 people attended and the feedback from the community was again extremely positive. I know the local community recognises Mount Waverley Secondary College as a great school. Congratulations to Mr Ian MacLeod for organising our Open Night and a big thank you to my dedicated team of staff and students who attended and ensured our tours and displays were both enjoyable and informative.
State Swimming Success
Twelve students represented our school at the School Sport Victoria State Swimming Championships, held last week at the Melbourne Sports and Aquatic Centre. Our students achieved some excellent times in the pool and achieved our best ever results at the State level. A fantastic achievement!
Full details are provided in the Sports report.
Premier's VCE Awards
Congratulations to two of our Class of 2016 students who were presented with the Premier's VCE Awards last week for obtaining outstanding results in their subjects. Annabelle Lim received an award for Indonesian and Madu Balashanmugan received an award for Tanil.
Senior Campus Assembly
Last Friday 21 April, we held a successful Senior Campus assembly which focussed on the theme of 'Engaging with our Community'. I spoke to the students and staff not only about the importance of becoming involved in our local community but also the global community. The Mayor of Monash, Ms Rebecca Paterson, was our special guest and she shared her own personal challenges with the students and how she had overcome these challenges by giving back to the community.
The assembly exemplified how strong our student leadership program is growing. Year 11 leaders Liam Radi and Tiffany Yang did a great job as MCs and other leaders spoke to the students regarding various items. The students presented a cheque for $2000 to Mr Neil Milhan, Team Leader at World Vision. This money was raised at a recent casual dress day and will support three children overseas.
Congratulations to all of the students and staff involved in this assembly. It was wonderful to hear our college song being sung with pride.
Term 2 Working Bee
Our Term 2 working bee will be held on Sunday 21 May on the Junior Campus. There are many tasks we need to attend to including planting, mulching, painting and weeding. Please keep this date free in your diary. If you have any time spare between 9.00am and 12.00 noon on this day we would love to see you.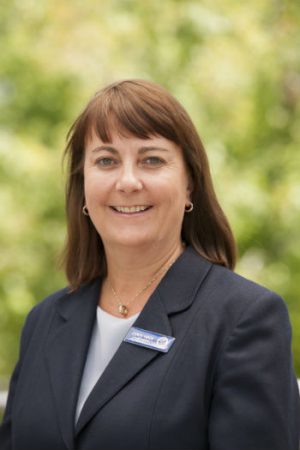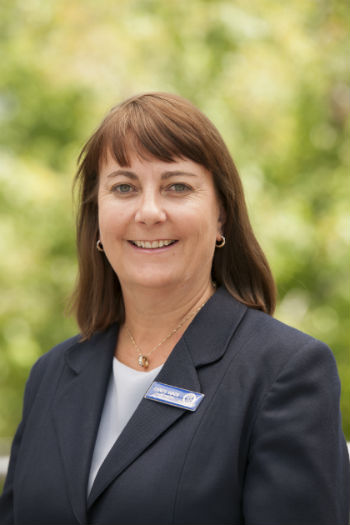 Mrs Karen Wade
College Principal