Year 9 Food Design – Chocolate Masterclass at Box Hill Institute
Our Year 9 Food Design Create and Bake class develops the students' skills in chocolate work as well as familiarizing them with course and career paths in the Foods area, available through the TAFE system.
On Monday 1 May, this class attended the Box Hill Institute where they saw where students learn hairdressing, make up and spa training, hospitality kitchens and restaurant, automotive, dog grooming and nursing as well as having a great time with a Chef learning how to handle chocolate.
The students were excellent ambassadors for the college and staff commented on their positive attitude and behaviour.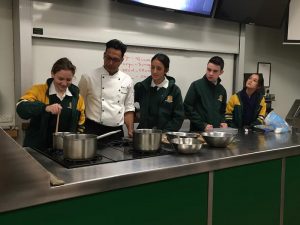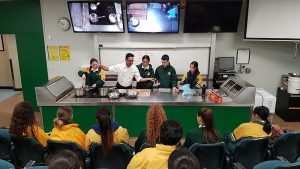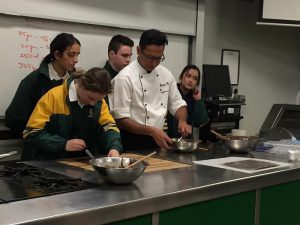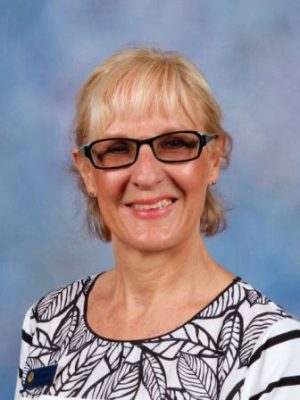 Mrs Lyn Luongo
Careers Support/VET Hospitality Coordinator