Student Voice – Year 12 Prefect

UN Youth State Conference
Janan and I arrived at the Lord Somers Camp at around 4.30pm on Friday 10 March and immediately began social activities in which we began to meet and befriend the other attendees at the conference. We had all been assigned 'workshop groups' consisting of about 10-15 people each. On Friday night we were split up into our workshop groups and took part in a trivia night, which was heaps of fun!
On Saturday we were again split up into our workshop groups for most of the day, this time taking part in a range of activities and discussions about sustainability, including not only environmental sustainability, but also topics such as economic and cultural sustainability. We took part in a debate about whether we, as a society, are currently doing enough to be sustainable. Later that night the organisers showed a movie, however, many of us opted instead to use that time to study before going to bed.
On Sunday we began with the incredibly fun Model United Nations activities, where Janan represented the Maldives and I represented Haiti. We were split up into 3 large groups and began debating various resolutions. Everybody was given the opportunity to participate, through proposing amendments to resolutions, speaking in favour of any amendments or resolutions, and questioning people who had spoken. Every delegate voted on each amendment and then the resolution as a whole. Most communication was done by passing notes, which led to some very humorous messages, some of which were read out to the group at the end of each session. On Sunday night we took part in a social, which was effectively a fancy dress party, with the theme of 'thrift shop'. We all dressed up, with some people taking their costumes to the extreme.
Monday was the final day, but arguably the best day of the conference. We began the 'main event' – a Model United Nations General Assembly, where all 150 delegates at the conference got together and took part in a Model United Nations which followed a similar format to the smaller scale activities on Sunday. By the end of the conference we were all incredibly tired and many of us had lost our voices from all the talking, but it was an incredible opportunity that I was glad to take part in!
The Resolutions we voted on were:
The Question of Climate Refugees, The Question of Excavating on Traditional Land, The Question of the Sustainability of the Garment Industry and The Question of Rising Sea Levels.
Overall, the UN Youth State Conference was a fantastic experience! Not only did we receive an in-depth and practical look at how the General Assembly of the United Nations functions and get the opportunity to learn more about sustainability, but we also made heaps of new like-minded friends along the way.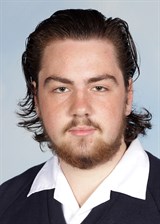 Michael Freethy
Year 12 Prefect