Student Voice
VicSRC's Student Voice Workshop (formerly known as Regional Conference) had such a fun and positive vibe! Being able to co-facilitate and work with students from around Victoria at the Bastow Institute, including those who spent hours travelling just to get there, was a really good experience and it was interesting to hear all the different stories about schools' SRC journeys. Everyone came out learning something new (I know I did!) and hopefully the Workshop will have a lasting impact on participating schools.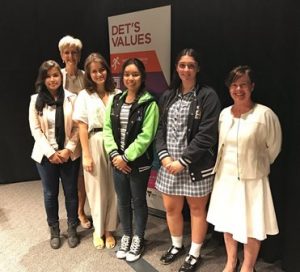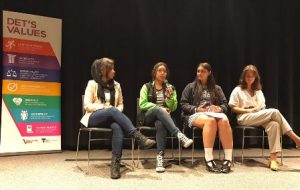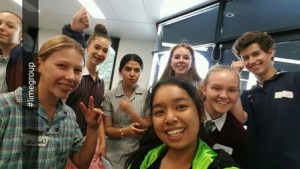 On 2 March, I had the privilege of representing VicSRC along with three other fellow Executives at the second Ministerial Meeting for 2016-2017. We updated Minister Merlino on students' insights and concerns regarding the Safe Schools and Respectful Relationships programs as well as discussed any other updates on the VicSRC front. As always, the Minister was super understanding and took everything in stride, ensuring that student voice is in the forefront of his government's agendas.
It was an honour to speak at the Department of Education and Training (DET)'s International Women's Day Morning Tea at Treasury Theatre along with three other amazing Victorian female school and university students. We discussed what it means to be a girl in this society, both the positives (of which there are many, thanks to the sacrifice of countless feminists of the past!) as well as the struggles, including cultural barriers. Each of us had lots of little personal stories to share, including everyday examples of sexism and feminism-related achievements we've experienced or witnessed. All in all, it was a fascinating and empowering event!
Following up on the government's Education State agenda, the DET has set up a Guiding Coalition who will work collaboratively to carry that plan into action. VicSRC has a permanent seat at this table as the representative of Victorian students, and I was thankful to be able to attend the inaugural Guiding Coalition meeting! Miss Dureau, who was representing Victorian secondary school teachers, was also present at the meeting. While not too much has been done so far, it is hoped that this Guiding Coalition will be able to lead and pave the way for the improvement of education in Victoria with the utilisation of student voice as one of the key strategies in achieving these goals. Fingers crossed everything works out well!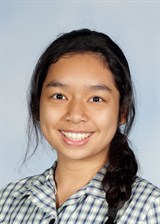 Feyla Anja
Deputy Captain