Student Services Update
Message from the Nurses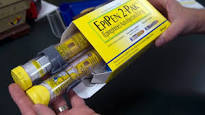 The epipen recall as you have seen recently in the media has been addressed at the college. We thank everyone for your assistance.
National Day of Action against Bullying and Violence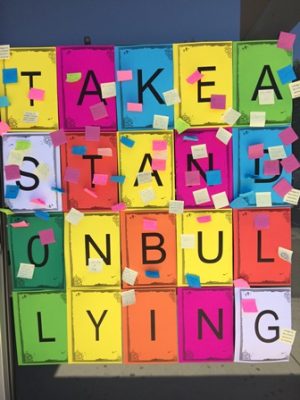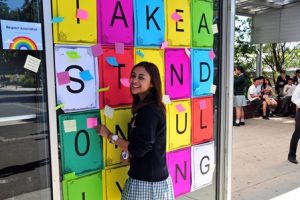 Friday 17 March was the National Day of Action against Bullying and Violence. This event encouraged all students to "take a stand together" against bullying and violence in the classroom, in schools and beyond. Our students signed our "pledge wall", with ways that they would take a stand on bullying. At MWSC, we say "Bullying. No Way!"
Our student-lead campaign for a Headspace for Monash continues. Read all about it and see how you can support this important initiative. The following link provides further details:
https://www.monash.vic.gov.au/About-Us/Council/Have-Your-Say/Campaign-for-youth-mental-health-service
---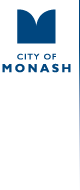 At MYFS (Monash Youth and Family Services) there are two programs in particular that may be of interest for students.
National Youth Week
The first is our National Youth Week. Our youth planning committee have developed a project that focuses towards welcoming and celebrating young people from refugee and migrant backgrounds, as well as international students. The event is a full day of sports workshops and games, including sessions with Melbourne City Football Club (soccer), at Oakleigh Recreation Centre. Attendance is free and we will also provide a shared lunch for everyone. There are limited spaces available and we will do our best to have everyone participate. Please be aware this event is for young people aged between 12 and 25 years old, from refugee or migrant backgrounds, international students, or local young people that want to support the diversity within Monash. The event is booked in for;
Thursday 6 April: 9:30am-3.00pm
Oakleigh Recreation Centre, 2A Park Road, Oakleigh
For all sports groups, we have male and female groups.
Registrations are open:
https://www.surveymonkey.com/r/MonashNationalYouthWeekRegistrationForm2017.
If you have any enquiries, please feel free to contact Monash Youth & Family Services (MYFS) on 9518 3900 or email Siobhan at siobhanh@monash.vic.gov.au
Quiksound Productions
Quiksound Productions is recruiting for new members. In April 2017 we have a few golden spaces becoming available and we would LOVE to have your students involved in our group. Our next event will be the Battle of the Bands.
Being a member of the crew means young people will be supported to learn event management skills, how to run a project from an idea to a reality, how to develop volunteering and leadership qualities, look great on resumes AND meet some pretty epic people in the process. The committee meets every Monday night at our Glen Waverley site (14 Bogong Ave, Glen Waverley) from 5pm to 6:30pm. If you know of young people keen to get involved, give us a call on 9518 3900 or email Siobhan at siobhanh@monash.vic.gov.au.
Ms Kerri McLeod
Student Wellbeing Coordinator – Senior Campus
---
We would like to share some articles from Michael Grose with you :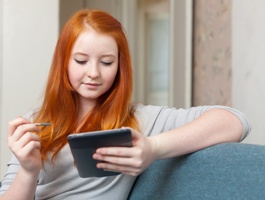 7_b PI_INSIGHT-DigitalRules-Secondary_LR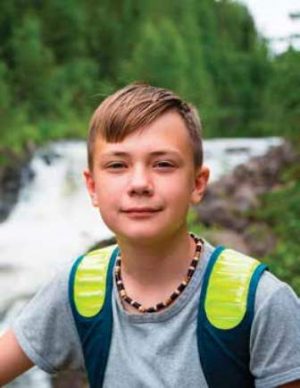 7_d PI_INSIGHT-MentalHealthTips-Secondary_LR
Mrs Justine Smith
Acting Head of Student Services