International Students welcomed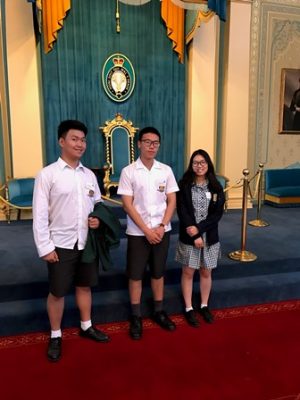 On Wednesday 15 March, three of our new International Students attended an 'International Student Welcome Reception' held at Government House. Mrs Linda Smith (International Student Coordinator) accompanied Yubo Liu, Simo Zhang and Yucheng Ma to this event. The International Students were welcomed to Melbourne by the Governor of Victoria (Her Excellency The Hon. Linda Dessau AC and the Parliamentary Secretary to the Deputy Premier (Ms Judith Graley, MP) and consular representatives.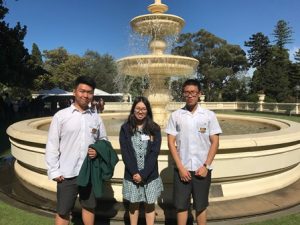 The International Students enjoyed visiting and touring Government House Ball Room and Reception Rooms and also enjoyed a morning tea where they met with many other Victorian International Students. Our students were thrilled to have been invited to attend this prestigious event and to represent our current International Students.
Mrs Linda Smith
International Student Coordinator