Assistant Principal's Report
Beijing Opera Concert – 18 March
Last Saturday night, I had the pleasure of attending the Melbourne Recital Centre for the Beijing Opera Concert by the Australian New Goldberg Orchestra (ANGO). Much to my delight, Mr Joseph Yu, our Head of Brass, took the opportunity to invite me back stage where I was greeted by both former and current students of this college, who either perform regularly or guest play with the orchestra for this concert.
Congratulations to our staff and students on being involved in such a great performance:
| | | | |
| --- | --- | --- | --- |
| Tuba | Sebastian Fernandez Feo Rodriguez (Yr 12) | French Horn | Elizabeth Lai (2015) |
| Violin | Jessica Yu (Yr 10) | French Horn | Ming Hua Zhang (2016) |
| Cello | Yvonne Ho (Yr 11) | Trumpet | Brandon Chen (2014) |
| Trombone | Joshua Collard-Campbell (Yr 12) | Trumpet | Mr Joseph Yu, Head of Brass |
| Trombone | Fiona Qiu (2016) | | |
College Values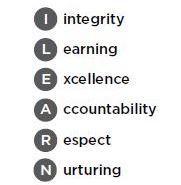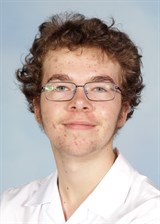 Congratulations to Aidan Bolitho, one of our Year 9 students for clearly demonstrating our School Values over the past week, in particular, for being supportive and nurturing of other students, having a positive attitude and for showing initiative.
We look forward to acknowledging other students over the course of the year as we aim to consistently demonstrate our community values.
Parents and our Community
The most successful learning occurs when there is a partnership between the parents, school and teachers. This partnership involves open communication, a sharing of all of our hopes and goals, along with the necessary support and intervention as required. Our teachers and staff look forward to the opportunity to develop close working relationships with our students and their families as this is when students flourish.
The parent/teacher conferences that were held on Wednesday 22 March were a further opportunity for us to strengthen our community and the partnership between school and home. I hope you had the opportunity to hear some feedback about your child's learning, and be able to action further supports for their learning. If you were not able to attend these conferences, you might wish to make a time to see the teacher by contacting them via email.
Breakfast Clubs
Breakfast Club on the Senior Campus runs every Tuesday and Wednesday morning from 7.30am to 8.30am in the Fishbowl and is a great way for students to start the day. Last Wednesday 15 March, Ms Alyssa Mercer, our Senior Campus Chaplain, and her team, ran a special Pancake Breakfast for students and staff. It was wonderful to see so many students and teachers enjoying this offering. Thank you to Alyssa for organising this event. Breakfast Club on the Junior Campus runs every Wednesday and Thursday morning from 7.45am led by Ms Naomi Manderson, our Junior Campus Chaplain.
Mr Andrew Batchelor
Assistant Principal