Assessment, Data and Reporting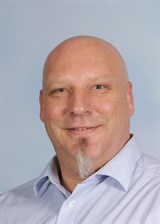 My name is Jason McCrae and I am the Leading Teacher of Assessment, Data and Reporting. This is my first year at Mount Waverley Secondary College, I am in my 17th year of teaching, and I would like to say how welcoming everybody has been.
I am writing to share with you some exciting work in Assessment, Data and Reporting that will have a positive impact for students, parents and staff.
At present we are embedding On Demand testing for Years 7 and 8 in English and Mathematics. This data will then be explored by Data Teams, which are being formed to interpret and use the information in addition to the classroom data to identify key areas to assist in the learning of every child in the class. The Data Teams will also use this information to help further develop the curriculum and pedagogical practices of the whole college.
We are also moving towards using Compass in different ways. I am currently trialling placing Lesson Plans on Compass for parents/carers and students, so you are aware of the daily lessons and to assist when your child is away, we also have some teachers trialling this. The trial is in preparation for changes in assessment and reporting that will take place in 2018 and therefore all staff will not be involved in the trial. Many teachers are using Google Classrooms as a way to inform students about class work and extra resources.
As well as trialling information through Compass, the college is also increasing access for teachers to data such as NAPLAN and On Demand results for English and Mathematics. This provides the teachers with more information about the strengths and weaknesses of their students to allow them to tailor curriculum and assessment.
This is a great school with a rich and vibrant history of great results. These strategies and skills along with your advice and support will help further develop our students, ensure continued academic success and further enrich your child's educational journey.
I look forward to working with and talking to as many of you as possible

Mr Jason McCrae
Head of Data, Assessment & Reporting