News from the Middle School
Celebrating Success and Innovation
Last week the Middle School was buzzing with excitement and anticipation as our Year 9 students eagerly awaited the announcement of the winners of the 'Make Mount Better' problem- based project. During the Year 9 Inspire Program students worked collaboratively to identify how they could improve their school community. The problem-based task encouraged students to think outside the box by showing innovation. Congratulations to our Winners Jennifer Schlegel, Alyssa Stamenov, Amelia Van Oosterwijck, and Sarah Wall.
How do we encourage our students to be innovative at Mount Waverley Secondary College?
The Middle School Team believe that in order for our students to be innovative they need to:
• Have fun with learning, working on projects that they enjoy
• Be curious: to find out more about why and how things work
• Be fearless: to feel secure to try new ways of doing things
• Be passionate: to have their learning connected to their curiosities
• Have purpose: this encourages our students to have a stronger sense of passion and connection

An excellent example of innovative learning at Mount Waverley is our involvement in the BrainSTEM program. BrainSTEM is a program supported by Swinburne University that gives a team of passionate Year 10 Science students the opportunity to work on a discovery-based project with a University Mentor. This Year Michael Scandizzo, Saul Smith, Justin Leong, and Sadhana Sridhar are representing Mount Waverley. We look forward to hearing more about the project as the year continues. Thank you to Mr Laan and the Science Faculty for supporting our students.
Uniform  
A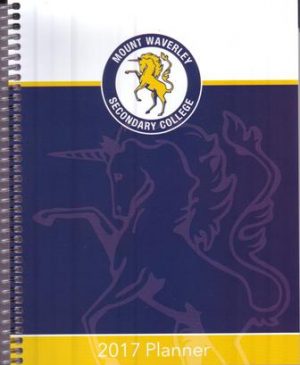 reminder that in Terms 2 and 3 all students are required to wear the school tie. The school tie can be purchased from PSW Uniform Supplies in Mount Waverley.
Please refer to the school Uniform Policy as stated the Student Diary on page 12.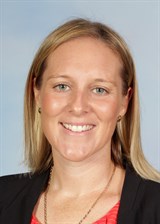 Mrs Lisa McKiernan
Head of Middle School