College Principal's Report
College Council Election
Congratulations to our new members (Iain Shearer, Nicola Thomas, Lisa McKiernan and Bill Thomas) who were successful in their nomination for College Council for the term March 2017 to February 2019. They will join our other parents, staff and community representatives on our College Council with the first meeting of the new council to be held on Thursday 16 March.
2017 Parent Members are:
Mr Russell Bunce
Mr Huei Eow
Mr Jeroen Swiebel
Ms Morwenna Griffiths
Ms Abigail Wraith
Mr Iain Shearer
Ms Nicola Thomas
2017 Staff Members are:
Mr Ian Davidson
Mr Tim Hocking
Ms Lisa McKiernan
Mr Bill Thomas
2017 Community Members:
Mr Nishant Patel
plus our College Captains and Deputy Captains (2 attend each meeting):
Neha Salahuddin
Campbell McGown
Nicholas Hadzidimitriou
Feyla Anja
If any other members of our learning community would like to attend our Special Meeting of College Council on 16 March, as an observer, you are most welcome. The meeting will start at 7.30pm in the Senior Campus conference room.

School for Student Leadership
On Monday 27 February excited students from four schools attended an information session at our college about the School for Student leadership – Alpine School Campus. The School for student Leadership (SSL) is a Department of Education and Training school that specialises in leadership education for students in Year 9. I am thrilled to say that Mount Waverley Secondary College is sending students for the second year in a row to the SSL. These students will spend ten weeks at the Alpine School Campus next term and I am sure when they return they will have many exciting stories to tell.
Congratulations to Bradley Holder, Sean Sham, Peter Locke, Darcy Hall, Lynn Li Gan, Claire Maggs and Amanda Molinari Ortiz of Year 9 who have been selected to attend this innovative program.
Mount Waverley Secondary College is the place to visit
During the last couple of weeks we have hosted some important international visitors:
Mr Per-Olov Ottoson, Director of Education Sweden, who came out to tour our college and meet some of our students on Thursday 23 February.
Dr Kevin Anthony Perry from the University of Aalborg in Denmark visited our college on Thursday 9 March to speak with our students and staff. Dr Perry is a post doctorate researcher from the Department of Learning and Philosophy and is interested in research based around Student Voice. He will also be working with some students from Mount Waverley North Primary School to collect some data about primary school students' perceptions around their learning and sense of community.
It is an honour to host these international visitors and great recognition of the wonderful work going on at our college. Thank you to Mr Bill Thomas, Head of Community Engagement, and Ms Hayley Dureau, Head of Student Voice, for overseeing these visits and special thanks to all of the students involved.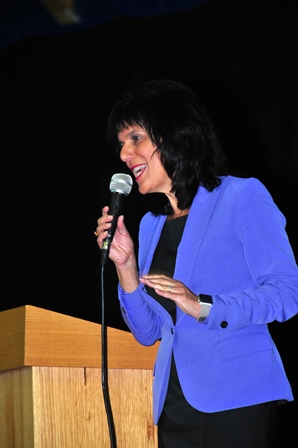 Federal Member of Parliament for Chisholm
On Thursday 9 March our Federal Member for Chisholm, Ms Julia Banks, came to speak to our Year 12 students about leadership. She spoke about the challenges of leadership as well as the opportunities it brings.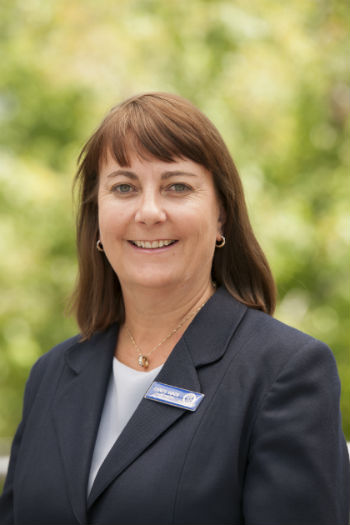 Mrs Karen Wade
College Principal