Careers Room News
Year 10
The Careers team has been meeting with students during recess and lunchtime and it is exciting to receive their signed forms and listen to them detailing how they obtained a placement. It was nice to have many informal chats with students during the Phillip Island camp. Like adults seeking employment, students are demonstrating their abilities to persevere and research the possibilities open to them. Please continue to encourage your child to make contact with employers to secure a placement.
We met with students during Year 9 Inspire Program and this week we are focusing on meeting with new students to the college.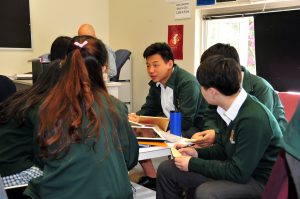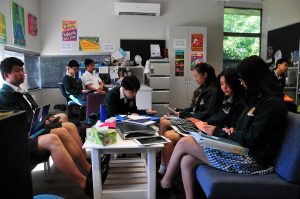 If any families can place a student in the organisation you work for, please contact me or let your children tell their friends as we work best when we support our students as a community. Please see the letter about work experience in your enrolment kit for further details.
Years 9-12
On Monday 20 February the first of the fortnightly Careers News was uploaded for students and parents to view. There is also
a copy on the college website. Please take the time to read the newsletters as they contain good information about opportunities that may suit your child on their quest to seek information about courses to consider when they leave school.
Mrs Stephanie Thomas
Careers & VET Coordinator